WorkAway Tenerife: Workaway means travelling outside of mass tourism and instead enjoying hospitality with private people, on private fincas or non-commercial organisations. The WorkAwayer usually lives with the host's family and enjoys direct contact with the country and its people, receiving free board and lodging from the host. In return, the WorkAwayer supports the host in any activities that arise and, as an additional benefit, gets an insight into a wide range of activities. Volunteer in Tenerife!
For example, many students use the WorkAway to gain an initial insight into professional practice. Others want to change their career and see the time as an internship, while still others want to get to know the country and its people because they are perhaps considering a move. And some just want to travel cheaply to the Canary Islands.
But regardless of the actual motivation, both WorkAwayer and host benefit equally from the cultural exchange and experiences of the other.
The origin of WorkAway and many other names and organisations lies in the well-known Work & Travel, which has enjoyed great popularity for many decades. Free alternatives to the many fee-based platforms (workaway.info) are state exchange programmes, student exchanges, but also groups on Facebook or private offers such as here at Finca la Castaña.
WorkAway Tenerife: Workaway in the green north of Tenerife at the eco Finca la Castaña
Finca la Castaña was rebuilt in 2013 on a finca that had not been managed for decades, according to ecological principles. It is used exclusively for self-sufficiency and is not run commercially. The finca is located in the green north of Tenerife in the famous Orotava Valley, very close to La Orotava.
Accommodation
Accommodation is provided in a comfortable yurt, a lodge tent and a cosy hobbit house. In the near future, an additional tree house will round off the offer. In the summer months, the finca can accommodate up to 8 volunteers, in the rainy season up to 4 volunteers. And yes of course, volunteers even can sleep in their own tent or campervan.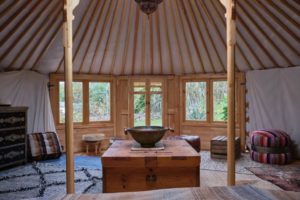 Catering/ meals 
In addition to free accommodation, we also offer free meals for our volunteers. We ourselves eat mostly vegetarian, occasionally some meat or chicken. Our volunteers are welcome to eat together with us.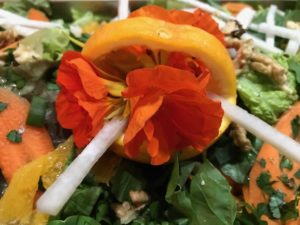 What can WorkAwayers learn on the finca or benefit from experiences?
We started to build up the finca in 2013 as complete beginners, planted 300 fruit trees, numerous vegetables and herbs. Additional we built an irrigation system, several raised beds, dealt with organic cultivation, harvesting, preservation of food and much more. We collected 600 tons of stones from the fields and built walls and paths. Also we extended the property with a Tropical Food Forest in the form of a permaculture. Today we are professionals and advise other finca owners. And you can learn everything in between from us. Self-sufficiency, permaculture, living abroad.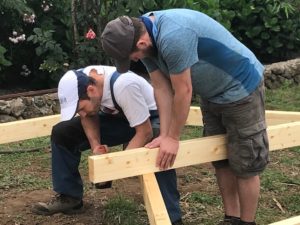 Tasks for our volunteers
The finca became bigger and more beautiful, but we also got older. That's why today we like to pass on our experience to people who are interested in eco gardening, permaculture, self-sufficiency and life on a finca. We involve our workawayer, volunteers in all the tasks that have to be done on a finca. It is important, that our helpers have a good relationship with dogs, cats and other animals on the finca, have no fear or allergies.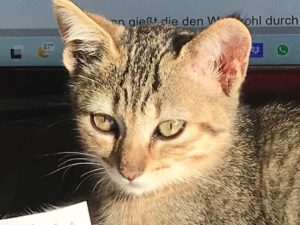 Workaway Tenerife: What to do in the freetime?
Tenerife is one of the most sought-after holiday destinations in Europe and is geared towards tourism. That's why the leisure possibilities are almost endless. The sea is only a few minutes away and the famous Tenerife National Park with its countless hiking trails begins shortly behind our finca. Hiking, climbing, swimming, surfing, kite surfing, sailing, diving, cycling, motorcycling, quad biking or just going to one of the countless little bars and immersing yourself in the Canarian culture with the locals. Workaway Tenerife means volunteering at one of the most sought-after destinations in Europe. Volunteering on Finca la Castaña – have a look here …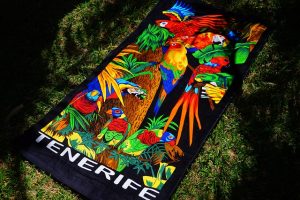 Eco finca Canary Islands: Organisation on the Finca la

Castaña
We work at Finca la Castana according to ecological principles and run the finca privately for self-sufficiency. You can learn many things on our finca, it starts with the work with the soil, continues with planting, care of the crops, harvesting and processing and preservation of food. It also includes the maintenance and care of the technology or construction projects to work on the finca. All in all, you can expect a varied stay at the finca. We offer you a lot of know how, cool accommodation, delicious food and a lot of fun in the team of our volunteers.
Our volunteers are used to support us 25 hours a week. Weekends are always free for our WorkAwayers, WWOOFers, Volunteers. But we have one big request. Please only apply to volunteer at our finca if you really want to support us and learn. If your goal is only a cheap holiday, you will not feel comfortable on our finca.
Reviews
If you are interested in how others have liked it here on the finca, read here the

Here at the Finca we do not differentiate between male or female, young or old, political or religious affiliations, nationalities, WWOOF, WorkAway, backpackers, volunteers. What is important to us is diligence, tenacity and perseverance, mutual respect and harmonious cooperation.